Harness the wellness power of your body's ENDOCANNABINOID SYSTEM...
... with Root Nutritionals' new
PREMIUM BLEND

Hemp CBD Wax

Root Nutritionals new proprietory PREMIUM Blend Hemp CBD Wax is a powerful blend of full-spectrum hemp CBD wax with added 99% Isolate CBD and blueberry terpenes .
You'll dig the full-spectrum benefits of additional cannabinoids, the power packed 99% CBD Isolate and the smooth blueberry flavor with the added terpenes.
100% Money Back Guarantee!
EVERY INGREDIENT HAS ITS PURPOSE
All 3 ingredients of the new PREMIUM Blend work together to synergistically produce what scientists refer to as an "entourage effect" that
improves absorption

 and

magnifies the therapeutic benefits of CBD. *




All 3 ingredients are Non-GMO, U.S. Grown and processed... and backed up with third-party testing.
Full-Spectrum Hemp CBD Wax
The base ingredient of the Premium Blend is our full spectrum whole hemp wax extract (15% CBD).  In addition to CBD, the hemp extract contains other beneficial cannabinoids, terpenes and phytonutrients.*
It's 100% Industrial Hemp and it's Kentucky grown in full compliance of the Agricultural Act of 2018.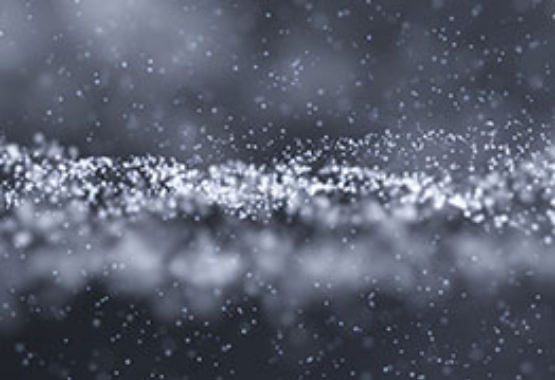 Blueberry OG Terpenes
Our 100% pure Blueberry OG Terpenes top off the wax by infusing this non-psychoactive molecule that works synergistically with the CBD to increase its potency.* 
Oh, yeah... it also gives the wax a distinctive sweet green blueberry aroma and flavor that we're certain you'll enjoy.
Get 33% Off Our PREMIUM Wax Until Nov. 2

.5gm PREMIUM RootWax - 214mg CBD

1gm CBD Wax and Magneto Vape Pen
WHAT CUSTOMERS SAY ABOUT OUR HEMP CBD PRODUCTS
"I have spent years searching for natural ways to reduce my lower back and joint pain, nothing has ever given me consistent and instant relief like the Hemp CBD wax from RootCBD." 
John K., Winter Garden FL
"I'm a chronic pain patient and this has helped significantly reduce the amount of pain medication I need. I'm hopeful that I will be able to eliminate my pain medication completely."
2oz - 500mg CBD Oil
Our Root Nutritionals Hemp Extract CBD Oil is made of 100% Industrial Hemp, non-GMO, with no added fillers and contains 0% THC. (So it won't show up on drug tests.) It's a whole-plant full-spectrum oil that's grown, processed and packaged here in the United States.
It's produced by a CO2 extraction process produces a cleaner, healthier and tastier hemp CBD oil.

1oz - 250mg CBD Oil

Everything that's in our 2oz CBD Oil, just in a smaller package. 
It's a great option if you want to try out the oil and see what all the fuss is about...
... or if you want to give it as a gift to someone who might need it.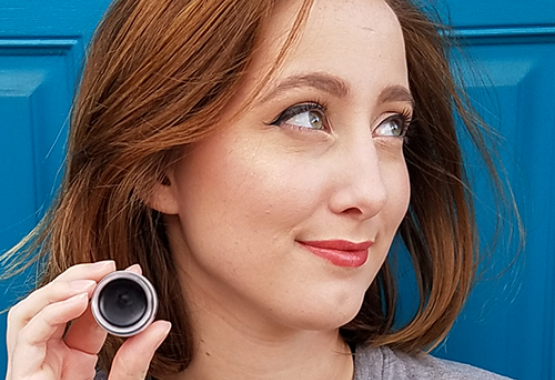 Cannabidiol (CBD) is considered a poly-pharmacological, which means that it affects many different pathways in the body.
Research is showing that CBD can trigger the body and mind to build more endocannabinoid receptors, creating a regenerative web network of healthy cells throughout the immune system and nervous system. 

That contributes to healthy cell function and homeostasis (internal stability) in the body.
Our customers take Hemp CBD for a variety of reasons.... and they choose our products because of the purity, the price and the personal service we provide.
VAPING HEMP CBD IS THE FASTEST WAY TO START ENJOYING THE BENEFITS
The fastest way to get CBD into your blood stream is through the lungs.
There's also a much greater absorption of CBD into the bloodstream. Vaporizers heat the Hemp CBD wax concentrate to a precise temperature – releasing active compounds in vapor form without ever igniting the wax.
Cannabinoids begin to vaporize at 285, degrees and vaporization is most efficient around 338 degrees.
It's much better than smoking a substance because there's no combustion. Combustion creates smoke and that's the primary cause of many respiratory disorders.
GOT QUESTIONS ABOUT HEMP CBD?
What are the side effects of Hemp CBD?
One of the benefits of CBD is the minimal amount of side effects that exist. Many of our clients take CBD because they don't have to deal with the major negative side effects that come with many pharmaceutical drugs.
This review on Pubmed.gov called Safety and side effects of cannabidiol suggest that CBD is safe for human and animal consumption. The review says, "Several studies suggest that CBD is non-toxic in non-transformed cells and does not induce changes on food intake, does not induce catalepsy, does not affect physiological parameters (heart rate, blood pressure, and body temperature), does not affect gastrointestinal transit and does not alter psychomotor or psychological functions. Also, chronic use and high doses up to 1,500 mg/day of CBD are reportedly well tolerated in humans."
Some of the minor side effects that have been reported are things like dry mouth, drowsiness, and low blood pressure. It's also been shown that CBD can interact with some pharmaceutical drugs, as it decreases the activity of some liver enzymes called cytochrome P450. Cytochrome P450 metabolizes many drugs in the body and is thought to counteract some of the effects of THC. The inhibition of the cytochrome P450 enzyme isn't always thought to be a negative side effect As always, we recommend consulting your physician and naturopath before adding any new superfoods or supplements to your wellness regimen.
What is Hemp CBD (Cannabidiol)?
Cannabidiol (CBD) is a whole-plant compound that can be extracted from the leaves, stems, and blossoms of the Hemp and Marijuana plants. CBD is one of at least 113 chemical compounds (called Cannabinoids) found in both plants.

It's the most prominent cannabinoid found in the hemp plant and the second most prominent cannabinoid found in the marijuana plant. THC (Tetrahydrocannabinol) is the most prominent cannabinoid in marijuana and is the psychoactive part of the plant that gets people high.

CBD is not psychoactive and is even thought to lessen some of the excessive psycho-active (paranoia) effects of THC (marijuana) consumption. There's thought to be an interesting yin/yang relationship between CBD and THC

CBD (& other cannabinoids) feed the human body's endocannabinoid system (ECS) with can be found in many areas of the mind a body. We have endocannabinoid receptors that seem to work like a lock and key with CBD (and other cannabinoids) that provide different supportive functions in the brain (hypothalamus and vagus nerve) and the body (liver and GI tract). While the functions of the endocannabinoid system vary in the different areas of the mind and body, they all seem to support homeostasis.

Homeostasis is the body's ability to use its resources to function in a way that's consistent, even when there are changes in the environment.
Does Hemp CBD get you high?
No, CBD is non-psychoactive. Many report feeling very relaxed from hemp CBD and some associate that relaxation with being "high".
Is it legal in my state?
Yes, Hemp CBD is legal to purchase, possess and consume in all 50 states.

In 2014, the US Farm Bill officially classified cannabis plants containing a maximum of 0.3% THC as "Industrial Hemp" (and all other cannabis plants as "marijuana").  

Our Hemp CBD wax is made from the Industrial Hemp plant wax and is 0% THC.
We do not sell or ship outside of the United States.
How much do I need to take?
There is no specific protocol on how to dose CBD.  We always believe in starting slow with small doses and listening to your body.  Some people experience great results with small amounts and others need more.

Will Hemp CBD show up on a drug test?
Drug tests are testing for THC, not CBD.
​
Our products contain 0.03% THC.  We have customers who regularly use our Hemp CBD products and get drug tested without anything showing up.  
Having said that, we can not guarantee that THC will not show up on a drug test.
Why is vaping best?
We don't necessarily say that vaping is the best way to consume Hemp CBD, because we also use Hemp CBD Oil. They're both great ways to ingest and absorb CBD into your body.

The fastest way to get CBD into your bloodstream (aside from shooting it) is through the lungs.

Vaporizers heat the Hemp CBD wax concentrate to a precise temperature – releasing active compounds in vapor form without ever igniting the wax.

Cannabinoids begin to vaporize at 285 degrees and vaporization is most efficient around 338 degrees.

It's much better than smoking a substance because there's no combustion. Combustion creates smoke and that's the primary cause of many respiratory disorders.

The 100% No-Risk Promise
You have to take enough risks in life; this shouldn't be one of them.
Try it, and if you're not happy we'll give you a full refund. Just return the vape pen and half the unused wax within 30 days of delivery, and we'll promptly refund your entire purchase price (minus return shipping).

Shop with us
today

and see the ROOT difference!
* The statements made regarding these products have not been evaluated by the Food and Drug Administration. The efficacy of these products has not been confirmed by FDA-approved research. These products are not intended to diagnose, treat, cure or prevent any disease. All information presented here is not meant as a substitute for or alternative to information from health care practitioners. The long-term health effects of vaporizing wax concentrates are unkown.   Please consult your health care professional about potential interactions or other possible complications before using any product.